Location
Address: 15875 118th Ave
Indianola, IA 50125
Contact:
Directions
The Middleswart Lodge is located five miles south of Indianola. Travel 4 miles south on Hwy 65/69 and look for the Annett Nature Center signs. From there turn west on G-58 to Lake Ahquabi and then turn north on 118th Ave. The Middleswart Lodge is on the east side of the road.
Facilities
Interested in renting the Middleswart Lodge for your family gathering, wedding, birthday party, or another event? Call (515) 961-6169 for details and availability. We do not take reservations via email or Facebook.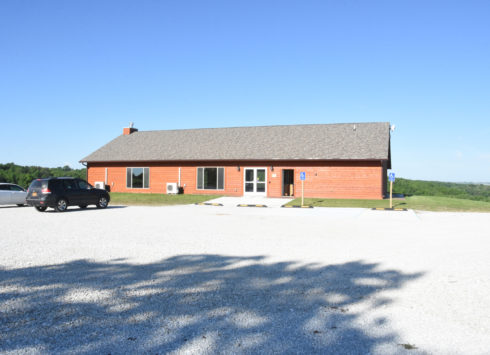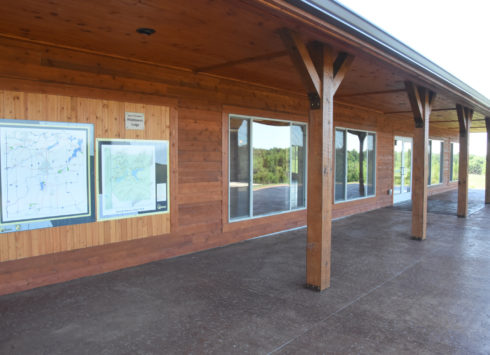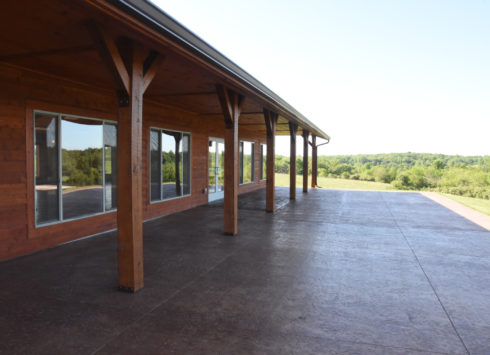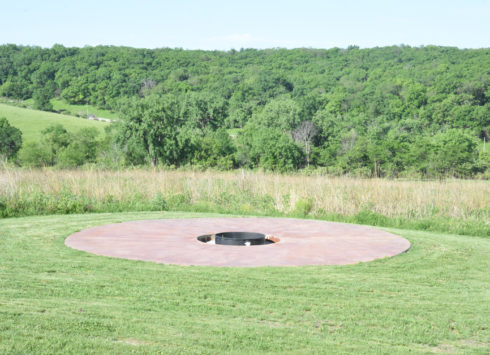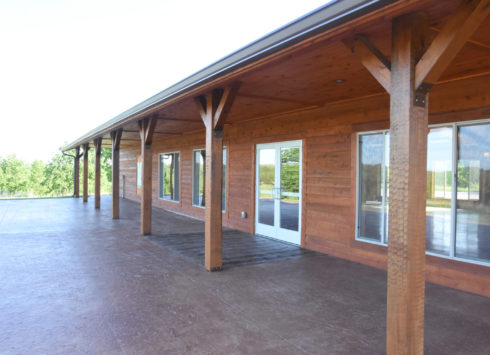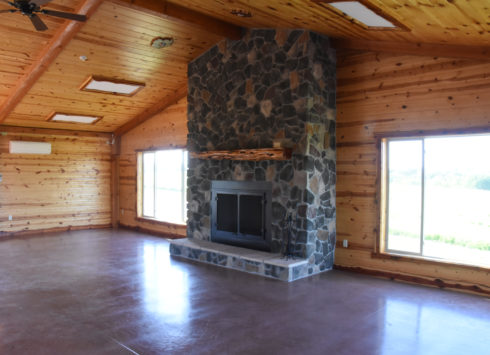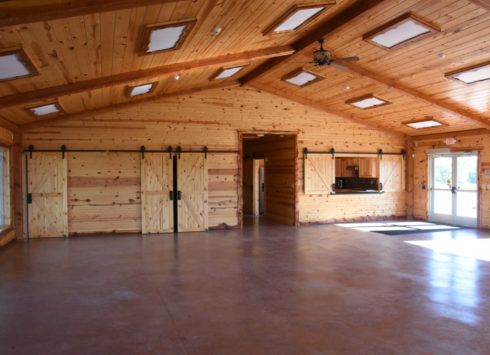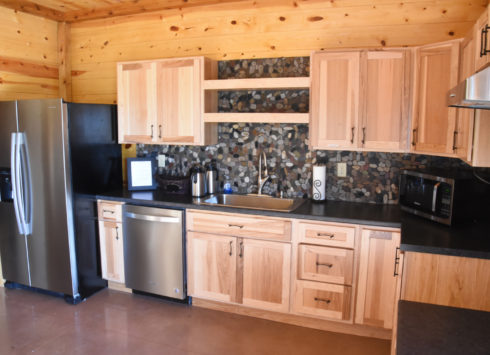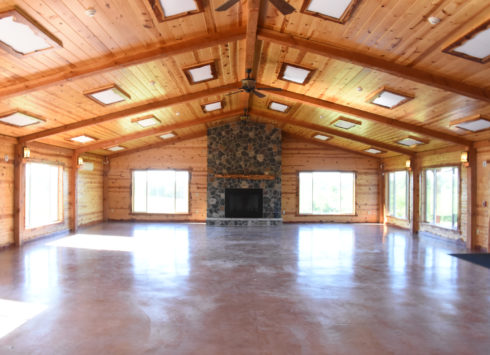 Available Facilities
The Middleswart Lodge is located at 15875 118th Avenue, Indianola, Iowa 50125, telephone number
(515) 961-6169. The fully accessible facilities included in ML rental:
A serving kitchen
A 39′ x 59′ great room
12 – 60inch Tables with 104 chairs
2 – 8 foot rectangle tables
28′ x 84′ patio off the great room
Spacious grounds surrounding the building
Room capacities for fire code purposes is 252 people. Fire code capacity and seating capacity are not the same. Seating capacity will be less. Make sure that you have enough space for your needs prior to signing this contract.
Conditions of use
Rentals are only for the day(s) specified on the contract signature page
You may not set up or store items at the ML the day before or clean up the day after your rental
Rental privileges can be revoked
Smoking is prohibited inside and on any portion of the grounds of the Middleswart Lodge
Under no circumstances will any staples, pins, nails, or other fasteners be placed on the walls, woodwork, patio, or any other part of the ML. All such penetrations will be charged to the renter as damage to the ML
No fake flower petals, confetti, or other small artificial decorations can be used
No candles or other open flames are allowed except in the fireplace of the Lodge
No motor vehicles may be operated off of the established roadways.
Renter is responsible for making arrangements to pick up a key card
Renter is responsible for all clean up. Cleanup will be done the same calendar day as the rental
Renter will provide liability and liquor liability insurance
Rates
Fee: per calendar day. 6AM to Midnight (12AM) 
 

 

 

 

 

(March – November)

 

Mon. – Thurs. 

 

Friday

 

Saturday

 

Sunday

 

Non-Profit

 

$100 

 

$550 

 

$800 

 

$550 

 

Per Day

 

$400 

 

$550 

 

$800 

 

$550 

 

Damage Deposit

 

$1,000 

 

$1,000 

 

$1,000 

 

$1,000 

 

Weekend Package

 

 

 

$1000.00 for all three nights 

 

Weekend Package Damage Deposit

 

 

 

$1,000.00 

 
The rental fee is due within fourteen-days (14 days) of making the rental contract (see signature page for due date). This payment must be accompanied by the signed rental contract. All payments are nonrefundable.
Friends of Warren County Conservation at the $50.00 benefactor level will receive a $100.00 discount on one rental facility per calendar year. (Must be a FWCC member before rental deposit is made)
The $1,000 Damage deposit is due ninety-days (90 days) prior to the rental or at the time of booking, whichever is nearer the date of rental. Renters may submit all payments early.
A rental not confirmed by timely payment will be canceled.
Damage Deposit
A minimum damage deposit of $1000.00 will be left with the Warren County Conservation Board as security against any damage caused during rental. Higher deposits may be required at the discretion of the conservation board. The amount of the deposit in no way limits the monetary amount of damages that the renter may be responsible for. This will be determined by the actual cost of cleanup and/or repair of damage in materials and time (time will be charged in one-hour increments at $25/hour). Damage to any equipment or supplies of the Warren County Conservation Board will be included in any damages assessed to the renter. Deposit checks are shredded after satisfactory cleanup is completed. For return of deposit checks, renter must supply stamped, self-addressed envelope.
In addition, the renter will be required to provide liability and liquor liability insurance with limits no less than $1,000,000.00 per occurrence and $2,000,000.00 aggregate. This policy will need to name Warren County as an additional insured and a copy of the policy will need to be provided to the County for review by the County's attorney and insurance agent prior to rental. Proof of insurance will be due within 90 days of reservation.
Alcohol
Alcohol is allowed at rentals of the LDMP under the following conditions:
The renter MUST declare prior to the rental if alcohol will be present at the rental. Failure to notify the Warren County Conservation Board of the presence of alcohol prior to the rental will result in the forfeiture of the damage deposit.
Renters must observe all laws of the State of Iowa regarding consumption of alcohol. Violation of state code with regard to alcohol consumption will result in expulsion from the area, revocation of rental privileges, and forfeiture of deposit.
Beer and wine are the only alcoholic beverages allowed.
To view the complete rental policy, Click Here