Vacant, Director
Email: director@warrenccb.org 
Phone: (515) 961-6169 Ext. 202
——————————————————————————–
David Youngblut, Operations Coordinator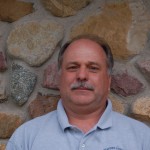 David has been working for the Warren County Conservation Board for 30 years. He grew up on a farm in rural Lisbon, IA, has an associate's degree in Parks and Natural Resources from Kirkwood Community College and attended Buena Vista University for two years. David now resides on two acres north of Indianola with his wife Lisa of thirty years, daughter Haley and their dogs.
As the Operations Coordinator, David is responsible for the maintenance and development of all conservation board areas. This includes building shelters, suspension bridges, prairie restoration and re-establishment and all the things in between. He enjoys developing areas into places people want to go, that they will remember and want to return to. Mostly, he likes being able to recreate the forgotten landscape that once covered the state, the tall grass prairie.
In his free time David likes to fish and play golf. He also loves traveling with his family, as they have visited 25 national parks and monuments together. On their trips they enjoy horseback riding, ziplining, white water rafting, hiking and wildlife watching. David has compiled a list of over 500 bird species he has spotted while traveling the country.
Email: davidyoungblut@warrenccb.org
Phone: (515) 961-6169 Ext. 201
——————————————————————————–
Mark Wilson, Natural Resource Specialist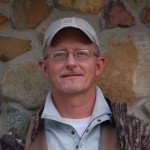 Mark has been with the Warren County Conservation Board since September of 1991. He grew up in Indianola and believes Warren County is a great place to live, work and raise a family. Mark graduated from Indianola High School in 1984 and earned his Bachelor of Science degree in Fisheries and Wildlife Biology from Iowa State University in 1989. He is also certified to teach biology at a high school level.
Mark's family consists of his wife, Michelle and daughter, Allison. Michelle works for the Iowa DNR and Allison recently graduated from Iowa State University.  Other family members include two black labs and a beagle.
As Natural Resource Specialist, Mark maintains several county areas including public hunting areas, county parks, two multi-use hard surface trails and state preserves. Mark supervises the summer crew, works with the roadside program, and helps people with backyard prairie and CRP plantings. He loves the variety of his job duties and working outside.
During his free time, Mark can be found outside. He enjoys hunting, fishing and spending time with his family and friends. During the late winter months, when hunting season is over, you can find him cheering on ISU. Go Cyclones!
Email: markwilson@warrenccb.org
Phone: (515) 961-6169 Ext. 205
——————————————————————————–
Karen Johlas-Szalkowski, Naturalist II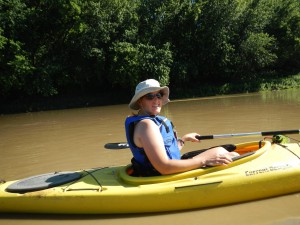 Karen started with Warren County Conservation Board in April of 2014.  Previously, she worked with Lee County Conservation Board as the Environmental Education Coordinator.  Prior to Lee County she worked as a summer naturalist for Butler and Story County.  Karen graduated from Iowa State University with a Bachelor of Science degree in Forestry and Environmental Studies.  She resides in Indianola.
Karen presents environmental education and conservation programs at the Annett Nature Center and throughout Warren County.  She will also be working to bring new exhibits to the nature center and develop a strong partnership with the Friends of Warren County Conservation and other local organizations. 
Karen enjoys sparking the public's interest in conservation and getting people outside to explore nature.  In her free time she can be found outside doing just about anything.  Her favorite outdoor activities are standup paddleboarding, hiking, horseback riding, snowshoeing, photography, trail running, and gardening. 
Email: karenjohlas-szalkowski@warrenccb.org
Phone: (515) 961-6169 Ext. 206
——————————————————————————–
Kelsey Longnecker, Naturalist I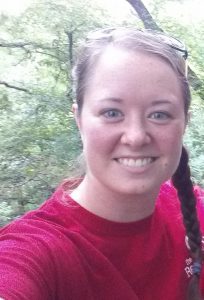 Kelsey Longnecker started in 2017 as Naturalist I for the Warren County Conservation Board. Kelsey grew up in Indianola and spent a lot of her time volunteering with and participating in Warren County Conservation activities. While going to Iowa State University to earn her degree in Animal Ecology, Kelsey worked for the Warren County Conservation Board as a naturalist intern over the summers. She has also had the opportunity to work at the Des Moines Y Camp, and Polk County Conservation.
Kelsey is thrilled to be back working in Warren County, and getting the opportunity to share her passion of nature and the environment with others. As Naturalist I, Kelsey will provide environmental education to the schools and public, as well as provide enriched lives for the educational animals that reside with the Warren County Conservation Board.
In her free time, Kelsey enjoys spending time with her husband and their daughter. She enjoys many outdoor activities including hiking, kayaking, fishing, and horseback riding.
Email: kelseylongnecker@warrenccb.org
Phone: (515) 961-6169 Ext. 204
——————————————————————————–
  Tyler Seuferer, Conservation Technician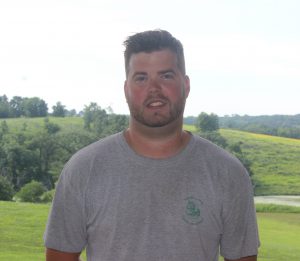 Tyler began his full-time position in 2016 as a Conservation Technician.  Previously, Tyler has worked for the Missouri Department of Conservation and seasonally for several years at the Banner Shooting Range and WCCB.  After graduating from Southeast Warren High School, he got a degree in Conservation Management from Upper Iowa University in 2009.
As a conservation technician, Tyler provides maintenance and enhancement of the WCCB parks & wildlife areas. He is certified through the NRA as a Chief Range Officer, and is also a certified Pistol, Shotgun and Rife instructor.
In his free time, Tyler loves bowhunting and fishing, watching the Cubs, or cheering on Iowa football. Go Hawkeyes!
Email: tylerseuferer@warrenccb.org 
Phone: (515) 961-6169 Ext. 210
——————————————————————————–
Kevin Brown, Conservation Technician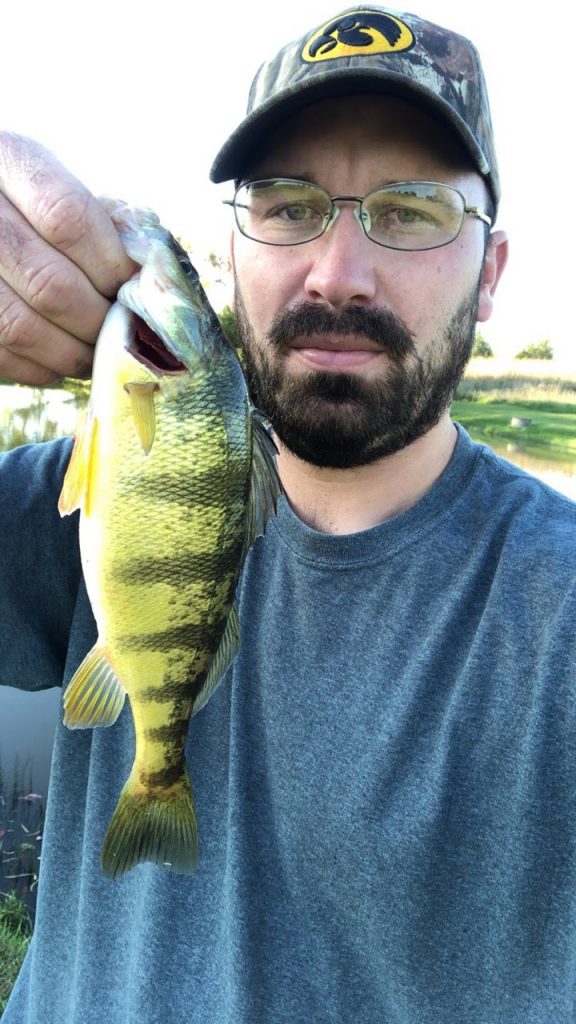 Kevin Brown became a full-time conservation tech with the Warren County Conservation Board in 2019. Kevin has worked as a seasonal with WCCB for 8 years and has performed many tasks such as yard maintenance, building maintenance, and keeping our parks clean. Kevin has also helped out with many projects around the county, such as building a new retaining wall at Zo-El Annett Woods, building fish habitat structures for ponds at the Annett Nature Center and Hickory Hills, and harvesting, drying, and sorting prairie seed. Kevin's most memorable project was being a part of the construction of the Lester Davison Memorial Pavilion.
Kevin grew up in New Virginia, IA. He has always enjoyed an outdoor lifestyle which is what inspired him to work in the conservation field. He is passionate about creating more habitat for fish and wildlife here in Iowa. In Kevin's free time, you can find him out in one of his favorite hunting or fishing spots. Hickory Hills and Rolling Thunder Prairie are his favorite Warren County Parks.
"I love getting the opportunity to work with really great people that are interested in the same things as I am."
Email: kevinbrown@warrenccb.org
Phone: (515) 961-6169 Ext. 203
——————————————————————————–
Ryan McPherren, Conservation Technician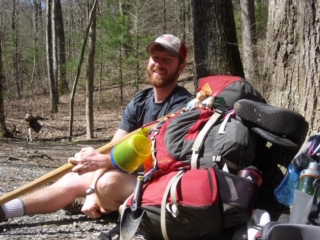 Ryan started working as a conservation technician with Warren County Conservation Board in 2019. Ryan grew up and graduated high school in Oskaloosa, Iowa. From there, he attended Central College in Pella, Iowa where he earned a degree in Environmental Science in 2014. He has work experience as a trail crew leader, naturalist, and in managing natural resources. Some of his past accomplishments he is proud of include building a sixty-foot long timber bridge located at Palisades Kepler State Park and proposing, obtaining funding, and building a natural playscape at Lake Red Rock.
Ryan's wife is a science teacher at Southeast Polk High School, and in their free time they like to go bird watching, hiking, canoeing/kayaking, running, biking, and camping.
Email: ryanmcpherren@warrenccb.org
Phone: (515) 961-6169