Recent Projects & Annual Events
FWCC has provided funding for many educational projects, exhibits, and programming with Warren County Conservation Board and the Annett Nature Center, benefiting thousands each year. Here are some examples of projects and events FWCC supported.
Prairie Picnic
Date/Time
09/16/2023 | 5:00 pm – 8:00 pm
Location
Annett Nature Center
Friends of Warren County Conservation would like to invite you to our annual prairie picnic fundraiser to support environmental education programming. This year's event includes an evening on the prairie with live music by Ryne Doughty. There will be delicious appetizers, a meal catered by Whip It Good, complete with desserts, and a live & silent auction. The cost is $30 per person. Seating is limited. Registration is required.
Iowa Trail Run Series
Date/Time
10/08/2023
FWCC is hosting the IA Trail Run Series this fall. This is the third trail run for the ANC trails.  This time the race will be in the evening and little bit longer. Friends will be volunteering at the race and will be providing the smores for the event. If you are interested in volunteering email us at friendswccb@gmail.com To register for the event visit http://iowatrailruns.com
Halloween Hike
Date/Time
10/23/2023
This annual event combines Halloween fun with nature education. We have not determined the 2023 theme. Check our events page for updates.
Native Plant Sale
Date/Time
05/20/2023 | 8:00 am – 12:00 pm
Location
Annett Nature Center
Friends of Warren County Conservation will host their annual native plant sale on the third Saturday of May. Spruce up your landscaping with some native plants that the pollinators will love. A few favorites include a variety of Milkweeds, Purple Coneflower, White Indigo, Prairie Dropseed, New England Aster, Goldenrod, Coreopsis, Blazing Star, Columbine, and many more. Quantities are limited.  All proceeds from the plant sale will benefit the Warren County Conservation Boards' educational programming.
Date/Time
06/03/2023
Join Friends of Warren County Conservation the first weekend of June to get hooked on fishing and celebrate free fishing days in Iowa. Allowing anyone to fish without having to buy a fishing license and get kids outdoors. Kids will learn how to cast, tie knots and fish safely. Then test their new skills in the water and see what they can catch. Prizes are awarded for biggest and smallest fish; fish flaying presentation, and a luncheon is enjoyed afterwards.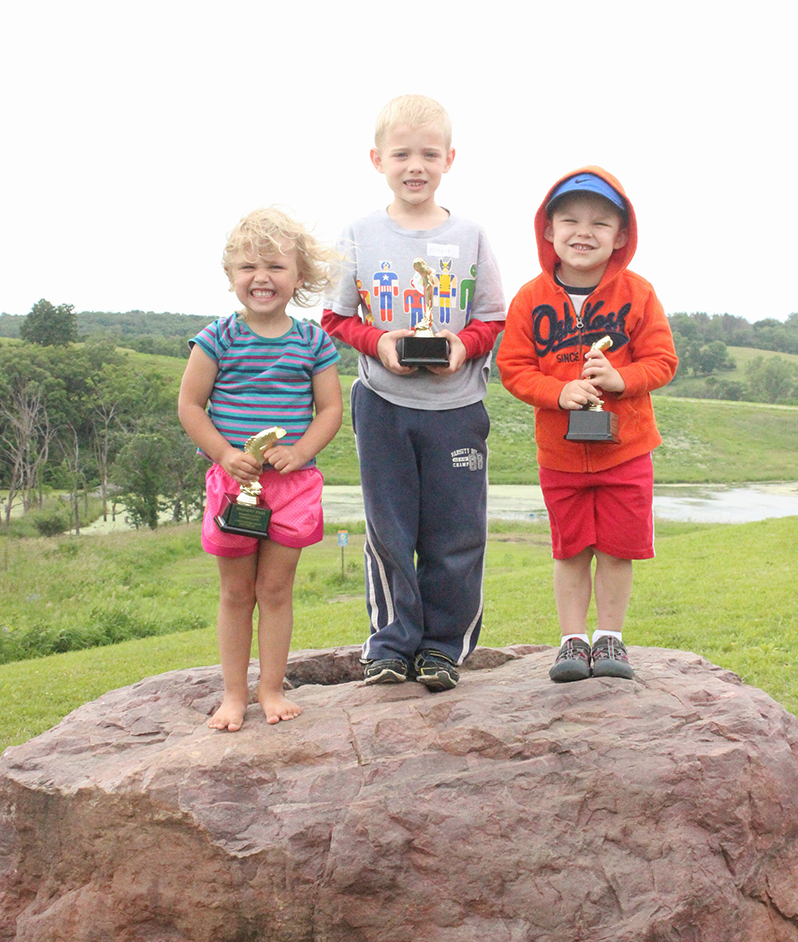 Annett Nature Center Exhibit Hall Redesign
FWCC committed $93,100.00 towards the completion of Phase I of the exhibit hall redesign at Annett Nature Center. Thank you to Warren County Philanthropic Partnership and Theisen's for grants towards Phase I.  Stop by the nature center and climb the large oak tree, pet the bison, listen to nature sounds, and learn about underground animals.
Phase II and III are also in the works. Completion of these projects in contingent on securing funding. Stay tuned for a bird viewing area, furs, tracks, Native American Exhibit and nocturnal animals exhibits. Please consider supporting this redesign project at through our Mighty Cause page at Click here to donate.
Rock & Mineral Geocaching Adventure 2023
FWCC funded the supplies for the Geocaching Rock & Mineral Adventure in 2023. A geocache was hidden in city, county and state parks in Warren County. Many current park users, avid geocachers and participants new to both our parks system and geocaching went searching for the caches. This provided a great way for people to get outdoors, try some new technology outside, learn about reptiles and explore parks they've never been to. The Geocaching Constellations Adventure will begin on April 1, 2023.