Woodland Mounds State Preserve
Location
Address: 19587 Kirkwood Street
Ackworth, IA 50125
Directions
Woodland Mounds State Preserve is located 8 miles east of Indianola off of Highway 92. Take Highway 92 east out of town for 4 miles. Turn south on 165th. Follow 165th until you arrive at Kennedy Street. Turn east. Turn east again at Keokuk Street which turns into Kirkwood Street to the address.
Activities
Things to Do
We manage over 2,700 acres that are open for visitors to enjoy a variety
of year-round outdoor recreational activities.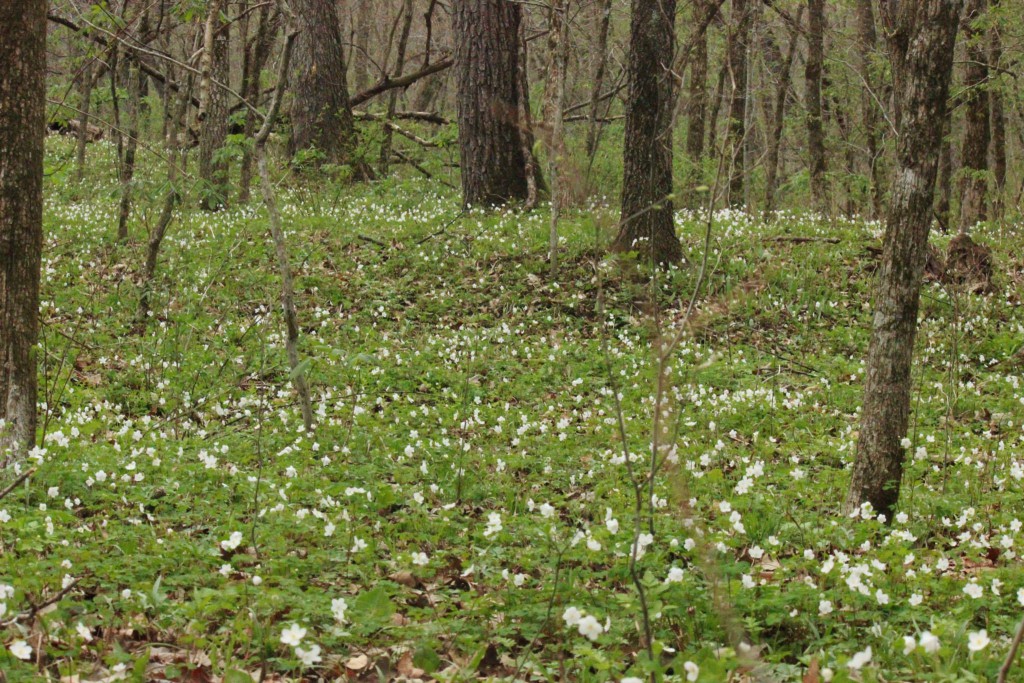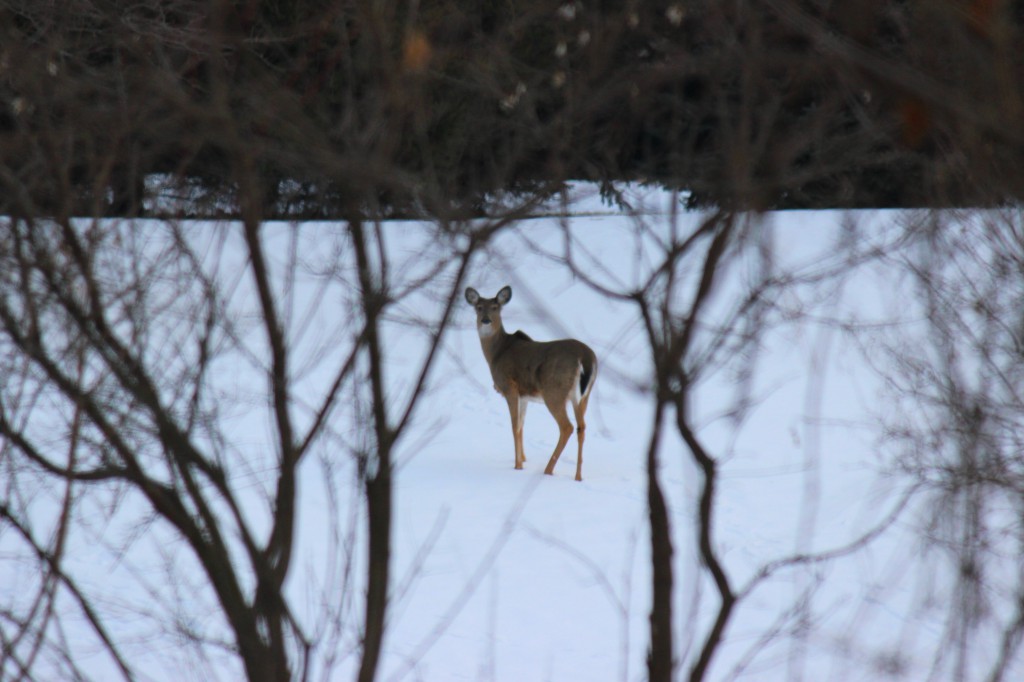 Woodland Mounds State Preserve is part of the largest continuous stand of timber remaining in the county. The area contains 185 acres of timber that provides habitat for many types of woodland wildlife and many neotropical migrant birds such as warblers. An additional 140 acres are leased for public access. The area is used for school field trips in the spring and early fall, has an extensive trail system, picnic area and a portion open to hunting within the rules and regulations set forth by the Iowa Department of Natural Resources.
There is a special sense of timelessness in the timber at Woodland Mounds State Preserve. The unique qualities of this beautiful wooded ridge above South River have been recognized by inhabitants of this county for thousands of years. Before European settlers came to this area, Native Americans lived along the rivers of Warren County. They were part of a culture of people who dwelled in villages located along most of the major watercourses in Iowa and the eastern half of North America. They did not leave a written record, instead they left a variety of their cultural objects such as stone tools, pottery and earthen mounds that help show us how they lived. Evidence indicates that these people lived successfully in this area for thousands of years.
One of the most interesting characteristics of the Woodland Culture was the construction large earthen mounds, usually found on the highest point of the ridge above the village site. The mounds are believed to have served either as burial sites for important tribal leaders or as some part of the religious ceremonies of the villagers. A series of conical mounds are located along the ridge at Woodland Mounds State Preserve. A series of linear excavations of undetermined origin is also located here. The area was a sacred place to the Woodland people and continues to provide a link to those who were here so long before us.
When visiting this area and exploring the mounds, be mindful of their spiritual nature and remember they are protected by law.
Park Rules
What to Do and What Not to Do
Hours
Parks shall be closed during the hours of 10:00 p.m. to 6:30 a.m. except for legal hunting activity
County Area
It shall be unlawful for any person to destroy, remove, damage or deface any buildings, park equipment, plant life, trees, signs, structures or natural material found within the Boundaries of Woodland Mounds Preserve.
Motor Vehicles
All vehicles shall be confined to designated roadways and parking areas. No vehicle shall be left unattended on any county conservation area in such a manner as to obstruct traffic except in case of emergency.
Domesticated Animals
All privately owned domesticated animals shall be either carried, led by a leash or chain; kept confined in or attached to a vehicle by their owner(s) or kept under strict control of the owner. Horse riding shall be confined to vehicular roadways only.
Recreation Vehicles
Recreational Vehicles are not allowed in conservation areas. Speed limit for all motorized vehicles is 15 mph.
Fires
Fires shall be confined to those places specifically provided and extinguished before leaving the area. Cutting of live or dead standing or downed trees is prohibited.
Disturbing The Peace
No person shall be guilty of an act that constitutes a breach of peace, or interferes with their visitors use or enjoyment of the county conservation areas.
Refuse
All refuse must be placed in disposal cans provided or removed from the area when vacated by the user.
Fireworks
Fireworks and explosives are prohibited in this conservation area.
Target Shooting
Target shooting is not allowed.
Hunting
Hunting allowed during seasons established by the Iowa Department of Natural Resources. No permanent blinds or deer stands allowed. Privileges granted may be revoked by an officer for violations of Iowa law or these rules and regulations. Hunting is not allowed in area posted as refuge.
State of Iowa
All laws of the State of Iowa not specifically mentioned here shall apply.