FWCC has provided funding for many educational projects, exhibits, and programming with Warren County Conservation Board and the Annett Nature Center, benefiting thousands each year. Here are some examples of projects and events FWCC supported in 2019-2020:
Annett Nature Center Exhibit Hall Redesign
FWCC has committed $46,550 to start Phase I of the redesign of the exhibit hall at Annett Nature Center. The new educational exhibits will feature an interactive tree, bird viewing area, furs, tracks, Native American Exhibit and more. They have also committed to fundraising and seeking grants for the remaining amount. Please consider supporting this redesign project at through our Mighty Cause page at Click here to donate
Kids Fish Day- June 6,2020
A chance for families to celebrate free fishing day in Iowa and get their kids outdoors. Kids get to learn how to cast, tie knots and fish safely. Then they test their new skills in the water and see what they can catch. Prizes are awarded, tshirts made and a hot dog luncheon is enjoyed afterwards.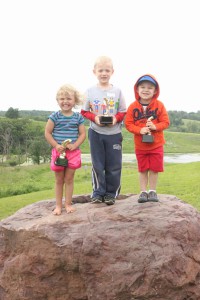 Halloween Hike- October 19-31,2020
This annual event combines Halloween fun with nature education.  The 2020 theme is Animals of Halloween. Due to Covid-19 this year you can hike the trail during park hours between October 19-31.  Signs will be placed throughout the trail with information about different animals of Halloween. Be sure to snap a pic and share on our Facebook page and Instagram.
 Fish Geocaching Adventure 2020
FWCC funded the supplies for the Geocaching Fish Adventure in 2020. A geocache was hidden in city, county and state parks in Warren County.  Many current park users, avid geocachers and participants new to both our parks system and geocaching went searching for the caches. This provided a great way for people to get outdoors, try some new technology outside, learn about reptiles and explore parks they've never been to. The Geocaching Tree Adventure will begin on April 1, 2020.
FWCC Osprey 5K Trail Run/walk- April 4, 2020 (Virtual Race due to Covid-19)
Get outdoors, get exercise, get fresh air, make a difference and have fun- all in one day! Each April FWCC sponsors a 5K course that starts and finishes at the Annett Nature center. The 3.1 mile route will take you through the trails of the Annett Nature Center Park. Participants should expect muddy conditions and uneven terrain. Snacks and refreshments are served immediately following the event, and prizes will be awarded. Proceeds from the race go to FWCC to support enivronmental education and exhibits at Annett Nature Center. Save the date for next year April 10, 2021.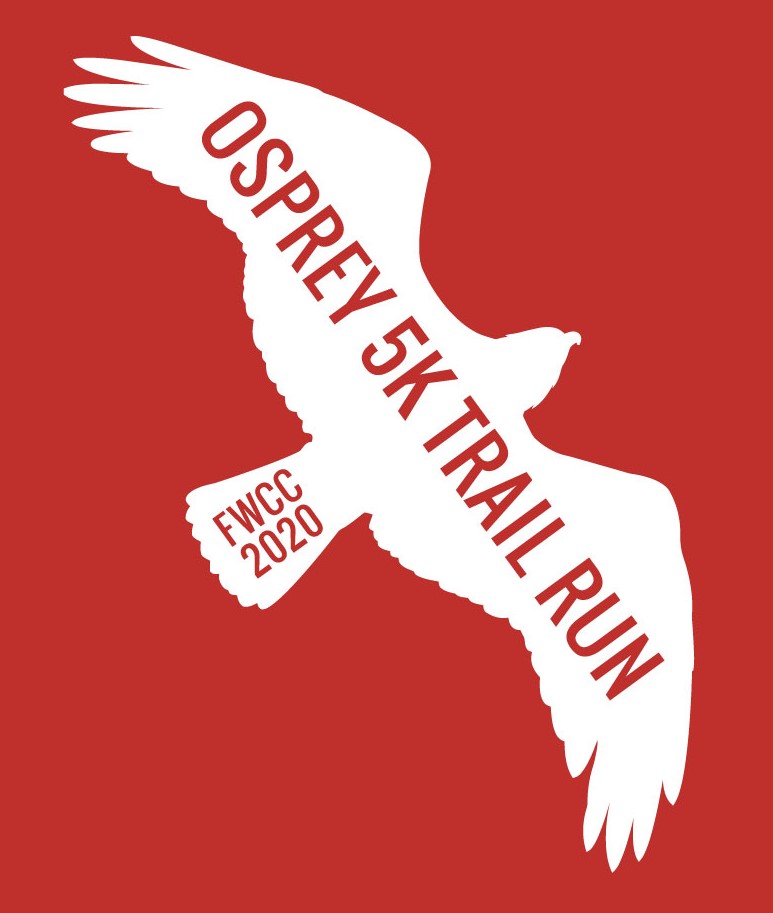 Thank you to our 2020 sponsors: Our presenting sponsor is Jenkins Garden Market & Landscaping and additonal sponsors include: Fleet Feet Des Moines, Anytime Fitness, Athletico Physical Therapy, Fitness Sports, Joe's Gym, Iowa Outdoor Expo, Warren County Izaak Walton League, Iowa Hunter Education Instructor Association, Ace & Judy Hendricks, John & Kathy Krogmeier, City State Bank, Warren County Economic Development, Uncommon Grounds, Sports Page Bar & Grill, Friends of Carlisle Parks, Peoples Bank, Subway, Hy-vee, and Farway.  Sponsorship is only $60 and your business name will be listed on the race shirt. Interested in being a 2021 sponsor contact Karen at 515-961-6169.
IA Trail Run Series October 11, 2020 
FWCC is hosting the IA Trail Run Series this fall. This is the second trail run for the ANC trails.  This time the race will be in the evening and little bit longer. Friends will be volunteering at the race and will be providing the smores for the event. If you are interested in volunteering email us.  To register for the event visit http://iowatrailruns.com