FWCC has provided funding for many educational projects/programs at Warren County Conservation Board and the Annett Nature Center, benefiting thousands each year. Here are some examples of projects and events FWCC supported in 2016-2017:
Kids Fish Day
A chance for families to celebrate free fishing day in Iowa and get their kids outdoors. Kids get to learn how to cast, tie knots and fish safely. Then they test their new skills in the water and see what they can catch. Prizes are awarded, tshirts made and a hot dog luncheon is enjoyed afterwards. This program will be June 3,2017.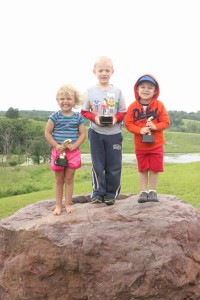 Priscilla Gaumer Butterfly and Pollinator Exhibit
FWCC provided $10,000 in funding to support the newest exhibit at Annett Nature Center. The educational exhibit will feature various educational panels focused on pollinators, butterflies, and insect basics. There will be a live honeybee observation hive, seasonal butterflies, interactive items for visitors, and a special waggle dance floor.  There will also be information on where to find insects in county parks, native plants on the deck and much more.  This exhibit is moving along according to plans. The bee tile floor will be installed in the winter of 2016 and educational panels in 2017. For more information or to make a donation click here.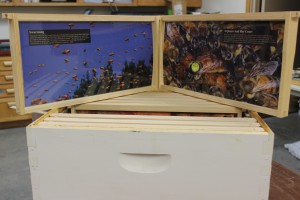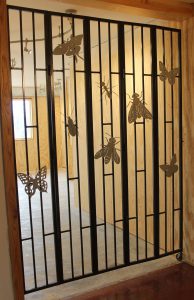 Halloween Hike
This annual event combines Halloween fun with nature education. FWCC members volunteer at the event as trail leaders, acting as characters, helping with a themed craft, and baking and serving treats. Hikers learned all about animals that were in the movie Zootopia in 2016.  The theme for each year is different, so join us for an evening hike on October 23, 2017.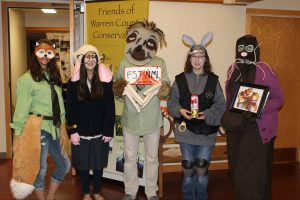 Geocaching Wildflower Adventure
FWCC funded the supplies for the Geocaching Wildflower Adventure. A geocache was hidden in city, county and state parks in Warren County.  Many current park users, avid geocachers and participants new to both our parks system and geocaching went searching for the caches. This provided a great way for people to get outdoors, try some new technology outside, learn about wildflowers and explore parks they've never been to. The Geocaching Wildflower Adventure will begin on April 1, 2017.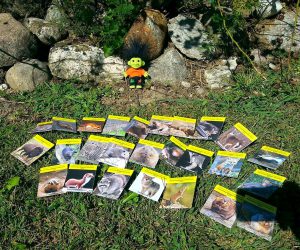 Mystery Zoo Animals 
FWCC will be partnering with the Friends of the Indianola Public Library to host a program featuring mystery animals.  The Blank Park Zoo will be bringing 4 animal guests.  There will be hot dogs & crafts prior to the program.  Mark your calendar for May 30, 2017. Little dinner will be from 5PM-6PM and the program will start at 6PM.
Osprey 5K Trail Run/walk 
Get outdoors, get exercise, get fresh air, make a difference and have fun- all in one day! Each April FWCC sponsors a 5K course that starts and finishes at the Annett Nature center. The 3.1 mile route will take you through the trails of the Annett Nature Center Park. Participants should expect muddy conditions and uneven terrain. Snacks and refreshments are served immediately following the event, and prizes will be awarded. Proceeds from the race go to FWCC to support the Priscilla Gaumer Butterfly and Pollinator Exhibit.  This years event is set for April 8, 2017.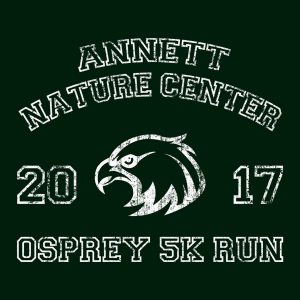 Thank you to our 2017 sponsors: Joe's Gym, Fleet Feet Des Moines, Athletico Physical Therapy,Fareway, Hy-vee, Subway,Fitness Sports, Bill & Donna Fink, Ace & Judy Hendricks, Uncommon Grounds, Izaak Walton League of Warren County,Iowa Hunter Education Instructor Association,and Iowa Outdoor Expo.  Sponsorship is only $50 and your business name will be listed on the race shirt. Interested in being a 2017 sponsor contact Karen at 515-961-6169.