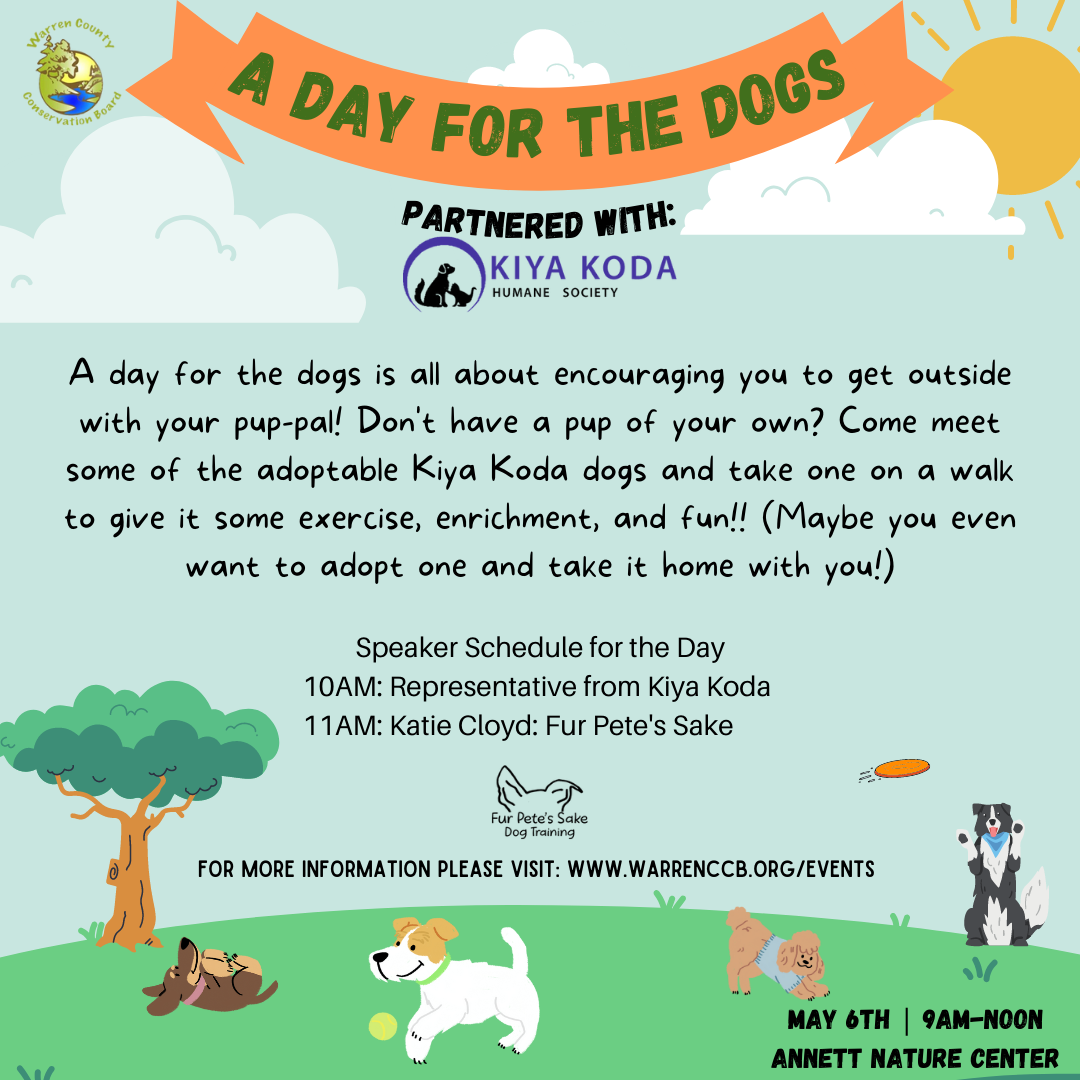 Warren County Conservation is excited to be partnering with Kiya Koda for this new event!
A day for the dogs is all about encouraging you to get outside with your pup-pal! Don't have a pup of your own? Come meet some of the adoptable Kiya Koda dogs, or take one on a walk to give it some exercise, enrichment, and fun!! (Maybe you even want to adopt one and take it home with you!)
There will be 2, marked dog trails for the day. One for dogs that are happy to interact with others, and one for dogs that would prefer to be left alone or have a little more space. (You should still always ask before approaching another dog, though.)
Everyone will get a handout of park rules (yes, the dogs will need to remain on leashes) and etiquette. We will also be taking donations for Kiya Koda, they always need non-scoopable litter, dog treats (not milkbone, the dogs do not seem to prefer them) and liquid laundry detergent. You can also view their Amazon Wish List.
There will be a doggie treat table for free will donation to make a goodie bag for your pup, along with recipes used. We will be handing out free dog poop bags while supplies last.
Speaker Schedule for the Day
10AM: Representative from Kiya Koda
11:AM: Katie Cloyd with Fur Pete's Sake Dog Training