Our goal is to publish, through various media, a collection of submitted stories, photos, and artwork about the great outdoors of Warren County, Iowa. Topics will include nature and the natural and cultural history of our county. The collection is to be called Warren County Outdoors (WCO). The purpose of the collection is to both preserve the knowledge and experience of the contributors, and, more significantly, encourage the readers—especially our young readers—to get out and enjoy what Warren County outdoors has to offer.
Do you have an experience in the Warren County Outdoors that you would like to share? Click here to email it to us.
Keeping Warren County's Outdoor Legacy Alive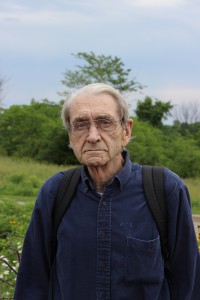 Meet Arnie Booher
Warren County is full of people with outdoor passions and fond memories of time spent exploring our local natural areas. Arnie Booher, of Indianola, sparked the idea of capturing these memories for future generations, in a book form called Warren County Outdoor Stories.  "I mainly want to get more publicity about what a wonderful, wonderful thing we have here," says Arnie.  "Myself and other people my age are concerned that we don't see younger people getting outdoors enough, we see them in front of TV's, screens, and phones." Arnie has worked with several other community members to start recording citizen's stories. He envisions school children in Warren County reading about these outdoor adventure's, getting inspired, and getting outside to see it for themselves. "There's lot of acres, lots of beautiful parks, and I want to spread awareness," says Arnie. He has spent time in the U.S. Navy, at the University of Iowa, as a high school teacher and as an insurance agent. He is married with three children. His favorite outdoor memories in Warren County include picnicking at Woodland Mounds, ice skating on Lake Ahquabi and countless nights spent camping at Hickory Hills.
Click here to meet the outdoor stories committee members.
Click on the titles below to read the outdoor stories submitted so far: