Spring 2017 Residential Tree Program – Warren County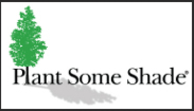 Click here for 2017 order form
Mail completed  order forms and payment to the address below or dropoff at the Annett Nature Center:
Warren County Conservation
Logan Roberts
15565 118th Ave
Indianola, IA 50125
Some species will sell out quickly. If you would like updates on tree availability call Logan Roberts at (515) 961-6169 ext. 204.
While planting trees can add beauty to your home, trees also can reduce your heating and cooling costs when incorporated into an energy-efficient landscape design that provides ample shade for summer and windbreaks for winter. Planting trees also improves air quality and helps protect and replenish the soil.
MidAmerican Energy Company customers in Iowa are eligible to purchase trees for $30 each, with the remaining cost funded through a grant from MidAmerican Energy. Advanced purchase is required and is limited to two trees per household to ensure that all customers have the opportunity to participate. Trees must be picked up Saturday, May 20, 2017, from 9-11 a.m. at Annett Nature Center, 15565 118th Avenue, Indianola, IA. Any trees not picked up by 11 a.m. on distribution day will be considered donations to Warren County Conservation. Trees are nonrefundable.
Plant Some Shade is a partnership initiative funded by MidAmerican Energy and administered by the Iowa DNR – Bureau of Forestry, Warren County Conservation Board and Indianola Tree Committee.
Please complete the order form below and return with a check for $30 (one tree) or $60 (two trees), payable to Friends of Warren County Conservation. No credit card or cash orders accepted.
170 TREES AVAILABLE FOR PURCHASE – Deciduous and ornamental trees are 5-8 feet tall and conifers are 3-4 feet tall. Please consider size at maturity when making your selection(s). For maximum energy efficiency, shade trees should be planted within 30 feet of the east and west sides and conifers should be planted as windbreaks along the north and west sides of your home. Before planting your tree(s), Iowa law requires you to call 811 at least two business days before digging to make certain there are no utility lines or other equipment buried underground. For more information, visit www.call811.com or call 800-292-8989. Dimensions below indicate size at maturity.
 Chinkapin oak (40-60' tall, 50-70' wide) (SOLD OUT)
 Shumard oak (40-60' tall, 30-40' wide) (SOLD OUT)
 Tulip tree (60-90' tall, 30-50' wide) (SOLD OUT)
 Sassafras (30-60' tall, 25-40' wide) (2 left as of 4/27/17)
 Loebner magnolia 'Leonard Messel' (10-20' tall/wide) (11 left as of 4/27/17)
 Black Hills spruce (20-40' tall, 10-15' wide) (SOLD OUT)
 Edible apple 'Liberty' (10-15' tall/wide) (SOLD OUT)
     PURCHASE w/'Freedom' FOR FRUIT PRODUCTION
 Edible apple 'Freedom' (10-15' tall/wide) (SOLD OUT)
     PURCHASE w/'Liberty' FOR FRUIT PRODUCTION
 Dawn redwood (70-100' tall, 15-25' wide) (SOLD OUT)